Yes, you can save the planet, and have quality at the same time.
Whilst conveniently delivered to your door, Australia wide.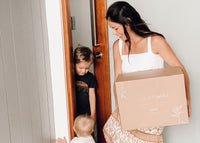 Look we know you're busy!  We're here to make life easier. 
Not only the convenience of stress free delivery, but also, we offer a set and forget subscription which is flexible and customisable to your needs. 

Leave it to us to remember the cheek sheets, and save your time and effort for much more important things.
SHOP EASY
We've made darn sure we're not the 'irritating one'! 
Chlorine bleach is used to whiten some paper, and research has shown when mixed with paper pulp it causes dioxins, which are known toxins.  We've also removed all irritating toxic chemicals like formaldehyde, fragrance and BPA that shouldn't be on the most absorbent area of the body, causing irritation or making their way into our bloodstream. 
SHOP TOXIC FREE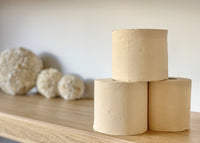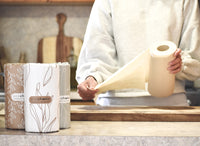 We shouldn't have to choose between quality or helping the environment.   
That's why we have ensured our products are top quality, family (including male) approved whilst also being pleasing on the eye.  We all want to make better, more sustainable choices in life, but we also know if it's not enjoyable, then it is not a sustainable choice long term.

SHOP QUALITY
You and I know there is no planet B and the destruction to our extraordinary mother earth is devastating. 
We protect our precious forests including the animals and eco-systems by producing with 100% bamboo.  We're also plastic free in our manufacturing and shipping whilst offsetting all orders we send, making our
couriers carbon neutral. 
SHOP FOR OUR PLANET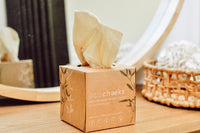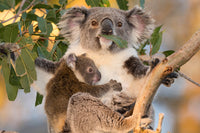 OUR PURPOSE
We've got your crack Australia. Regardless if we're profitable or not, we've committed to donating a portion of every sale to support Australian Charities.
Currently we're proud to support The Starlight Children's Foundation and Greenfleet Australia in the important work they do for our community and our environment. Come find out more.
Our PURPOSE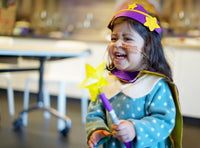 Testimonials
With no toxic chemicals, made from sustainable materials and being an Australian owned company it ticked all the boxes! So glad we can across this company and can not stop recommending it to all of our family and friends!

Kloe Fraser
Really happy with my EcoCheeks order - arrived really quickly, toilet paper is soft & much stronger than the 3ply we used to buy. So happy to have found a brand with no nasties too! Love it!

Anonymous
I've been using recycled TP for a couple of years and after trying Eco Cheeks you can feel the quality. Love how good it looks and soft it feels compared to other eco-friendly toilet papers.

Larissa Tedesco
Love them! So soft and feel so good knowing they are better for the environment. The natural colour matches our bathroom better too 🙌

Megan Felton
I couldn't believe how much was actually on the roll - it felt like it never ended... So awesome. Feels as good as any other - not scratchy at all. I would encourage anyone looking to make the switch to Eco Cheeks to JUST DO IT!

Krissy Ballinger
It's soft yet durable, fingers don't poke through unexpectedly and no useless wrapping to dispose of. Loving it!

Cyndi Spits